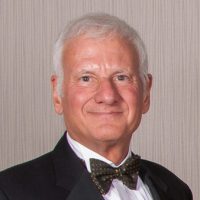 Dr. Joseph E. Pizzorno (USA)
Dr. Joseph E. Pizzorno, Jr., N.D., appointed by President Clinton in 2000 to the White House Commission on Complementary and Alternative Medicine Policy and by President Bush's administration to the Medicare Coverage Advisory Committee in 2002, is one of the world's leading authorities on science-based natural medicine. A naturopathic physician, educator, researcher and expert spokesperson, he is the founding president of Bastyr University. Under his leadership, Bastyr became the first accredited, multidisciplinary university of natural medicine and the first NIH-funded center for alternative medicine research. In June 2000, Dr. Pizzorno retired after 22 years from the presidency of Bastyr University. In 1996 he was appointed to the Seattle/King County Board of Health and was a founding board member of the American Herbal Pharmacopoeia. He served as Chair of the American Public Health Association SPIG on CAM from 1999 to 2001. In 2001, he joined the Scientific Review Board of the Gateway for Cancer Research Foundation and the Institute for Functional Medicine Board of Directors (where he now serves as Chair). In 2002, he became the founding editor-in-chief of Integrative Medicine: A Clinician's Journal, the most widely distributed peer-reviewed journal in the field. In 2007, he became the Integrative Medicine and Wellness expert for WebMD. He has been a licensed naturopathic physician (with prescriptive authority) in Washington State since 1975.
Dr. Pizzorno has been the recipient of numerous awards and honours. In 2006 at the 50th anniversary of the founding of National College of Naturopathic Medicine, he was recognized as its most illustrious graduate. In 2004, Natural Foods Merchandiser recognized him as one of the 25 leaders in therapeutic nutrition, and he was honored by the Institute of Functional Medicine with the Linus Pauling award for his "Decades of work establishing the scientific and educational foundation of natural medicine." In 2003, the American Holistic Medical Association recognized him as one of the 25 "Pioneers in Holistic Medicine." In 2002, he received the "Founder's Award for Pioneering Complementary and Alternative Medicine" by the National Foundation for Alternative Medicine. In 2001, Natural Health Magazine recognized him as one of the leading health educators in the past 30 years. In 2000, Alternative Healthcare Management recognized him as one of the four most influential leaders in alternative health care. He travels worldwide, consulting, lecturing and promoting science-based natural medicine and collaborative healthcare.
In 2001, Dr. Pizzorno founded SaluGenecists, Inc. to develop innovative, science-based, artificial intelligence-aided advice systems to provide smart, personalized health promotion and integrated care guidance for the public and practitioners. Information about the unique tools created by SaluGenecists can be found at www.SaluGenecists.com.
Dr. Pizzorno is the author of Total Wellness and co-author of the internationally acclaimed Textbook of Natural Medicine (now in its third edition with over 50,000 copies bought by doctors worldwide) and its companion books Natural Medicine Instructions for Patients and the Handbook of Natural Medicine. He also co-authored the, best-selling Encyclopedia of Natural Medicine (over 1,000,000 copies in six languages), Natural Medicine for the Prevention and Treatment of Cancer and Encyclopedia of Healing Foods.
Additional information about Dr. Pizzorno can be found at www.DrPizzorno.com.