Dr. Rogers Prize Award Gala
Early Bird Tickets Now on Sale!
Thursday, September 14, 2017
Fairmont Waterfront Hotel, Vancouver, BC
Keynote Speaker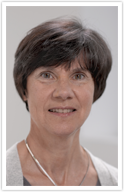 Dr. Helene Langevin
Director of Osher Center for Integrative Medicine
Harvard Medical School
Learn More
2017 Dr. Rogers Prize Jury Announced
Five distinguished experts in the field of Complementary and Alternative Medicine (CAM) to determine winner of $250,000 Prize
VANCOUVER, BC (JULY 6, 2017): The Dr. Rogers Prize for Excellence in Complementary and Alternative Medicine is pleased to announce the jury for the 2017 Dr. Rogers Prize. The jury, comprised of thought leaders and experts in complementary, alternative and integrative medicine, is tasked with determining the winner of the biennial $250,000 Dr. Rogers Prize. Download the Full Press Release
Nominations for the 2017 Dr. Rogers Prize have now closed.