Groundbreaker Awards for Excellence in Complementary
and Alternative Medicine
Five Canadian doctors named as recipients of
$50,000 Groundbreaker Awards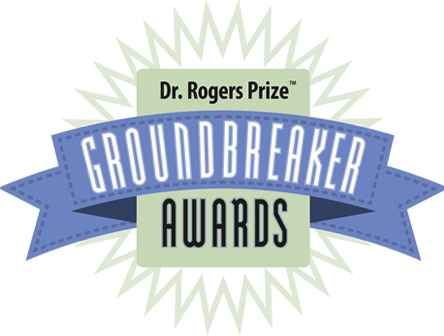 Vancouver, BC (January 4, 2017): The Dr. Rogers Prize for Excellence in Complementary and Alternative Medicine is pleased to announce the winners of the Dr. Rogers Prize Groundbreaker Awards. Five Canadian leaders in health care have been selected by an international jury in recognition of their lifetime of dedication to patient care, often in the face of adversity. Each recipient will receive a cash award of $50,000 at a Gala Award Dinner to be held in Toronto on Friday, February 24, 2017.
Congratulations to the Groundbreaker Award Winners:
Dr. Steven K.H. Aung, University of Alberta, Edmonton, AB
Dr. Jozef Krop, EcoHealth and Wellness Inc., Mississauga, ON
Dr. Stephen Sagar, McMaster University, Hamilton, ON
Dr. Donald Warren, Naturally Well Naturopathic Clinic, Ottawa, ON
Dr. Joseph Y. Wong, Toronto Pain & Stress Clinic, Toronto, ON
About the Groundbreaker Awards
In celebration of the 10th anniversary of the Dr. Rogers Prize, the Groundbreaker Awards are a one-time award to honour those individuals whose personal conviction to pursue practices above and beyond the medical status quo prepared the way for future leaders, evocative of Sir Isaac Newton's famous quote –
.
"If I have seen further, it is by standing on the shoulders of giants."