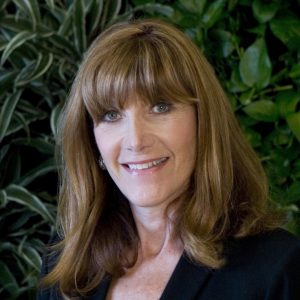 As co-founder of the Samueli Foundation with her husband Henry, Ms. Samueli oversees the family's broad philanthropic endeavors that include STEM education, integrative health, youth services, and Jewish culture.
Ms. Samueli's passion for Integrative Medicine led to the creation of the Susan Samueli Center for Integrative Medicine at the University of California, Irvine. The Center, established in 2001, is widely recognized for innovative medical care that integrates conventional and complementary treatment to achieve better health and wellness. It offers alternative treatments such as acupuncture, naturopathy, Chinese herbal medicine, nutritional supplements, a therapeutic lifestyle program and education.
2001 also saw the founding of the Samueli Institute Exploring the Science of Healing which applied academic rigor to research on the science of healing, well-being and resilience. Its research areas included Brain, Mind & Healing and Optimal Healing Environments. Led by Dr. Wayne Jonas, the Institute translated evidence into action with a focus on the US military, introducing programs such as Battlefield Acupuncture and other therapies to manage chronic pain and traumatic brain injury. After 15 years of dedicated research, and developing deep relationships with all levels of government, the Institute was recently sunset. The Samuelis' philanthropy will now concentrate on translating the clear and uncontroverted evidence-based research on the efficacy of integrative approaches to mainstream. The Foundation's ongoing focus will be on translation and how to build communities that value and understand the concepts of health and wellness so that they and their residents can thrive.
This effort will continue with a special focus on their own community, Orange County, California, in partnership with key stakeholders such as the University of California, Irvine, the Community Clinic system, and a myriad of health care stakeholders.
Additionally, since 1999, Ms. Samueli has supported the foster youth of Southern California through support for 44 Women for Orangewood, which nurtures, supports and inspires teens who are aging out of the foster system when they turn 18. In 2007 Susan and Henry provided significant lead gifts to create the Samueli Academy, an innovative public charter high school in Santa Ana, California that focuses on project-based STEM learning for underserved and foster youth.
Ms. Samueli received her B.S. in Mathematics from the University of California, Berkeley, and worked as a systems engineer for IBM. Her keen interest in integrative medicine developed as she attended to her family's health and well-being, and became a major focus in her life and career. Intrigued, she studied and was certified in nutrition and homeopathy eventually practicing both.
Ms. Samueli has received numerous awards including the University of California, Irvine Medal in March 2000, the 2002 Ellen Cooperman Angel Award from the John Wayne Cancer Institute, the 2005 General William Lyon Crystal Vision Philanthropy Award from the Orangewood Children's Foundation, the Individual Award from the COAST Community Awards in February of 2014 and the University of California, Irvine Health Heroes Award in 2015.
In 2006, Susan and Henry became the owners of the NHL franchise the Anaheim Ducks. The team proudly became Stanley Cup Champions in 2007.