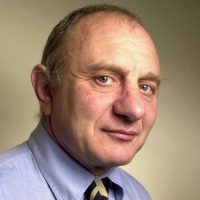 1950 – 2017
Dr. George Lewith
MD, MA, DM, FRCP, MRGCP
Dr. Rogers Prize juror
Dr. George Lewith crossed many domains in terms of teaching, practice, research and international policy. With over thirty years of clinical practice, he had been Professor of Health Research in the Department of Primary Care at the University of Southampton, establishing the Complementary and Integrated Medicine Research Unit in 1995. The author of over 350 research articles, he was recognized worldwide for his rigorous investigation of CAM and how complementary therapies could most effectively be integrated into conventional care. Dr. Lewith was past president of the International Society of Complementary Medicine Research and acted as a consultant or committee member to many government agencies, funding bodies and charities in the United Kingdom and overseas.
As a mentor and leader, Dr. Lewith was an inspiration to many. He will be remembered for his generosity of spirit and time, robust discussion, and dogged perseverance in the face of skepticism. His legacy to the fields of CAM and Integrative Medicine is significant and his influence will continue to be felt for years to come.
Dr. Lewith was an original member of the Dr. Rogers Prize Jury in 2007 and remained active with the Prize until his death.