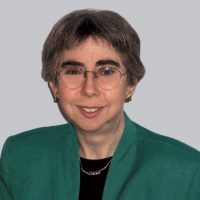 Dr. Iris R Bell (USA)
Currently Dr. Bell is Research Professor at the College of Nursing, the University of Arizona and Professor Emeritus at the Department of Family and Community Medicine, the University of Arizona College of Medicine, Tucson, AZ.   After graduating magna cum laude in Biology from Harvard University, Dr. Iris R. Bell received her PhD in Neuro- and Biobehavioral Sciences from Stanford University in 1977, followed by her MD from Stanford Medical School in 1980. A Board-certified psychiatrist, she completed her psychiatry internship and residency at the University of California – San Francisco in 1984. She holds both conventional MD and MD (H), Homeopathic and Integrated Medicine licenses in Arizona.
Dr. Bell's research interests have included various modalities within integrative health care, including psychophysiology and biofeedback, nutrition, environmental medicine, herbalism, acupuncture, and homeopathy. With her interests in alternative therapy modalities, she also holds research faculty appointments at Bastyr University, the Southwest College of Naturopathic Medicine, and the American Medical College of Homeopathy. For 10 years, she was the director of an NIH-funded T32 training grant at the University of Arizona College of Medicine for multidisciplinary pre- and postdoctoral fellows to study complementary and alternative medicine research methodologies.
Much of her recent focus has encompassed understanding the nature of healing as an emergent manifestation of nonlinear dynamics in the person as a complex adaptive system or network. Her current research examines the nanoparticle nature of homeopathically-prepared natural source materials.  She is one of few academic researchers who have received multiple NIH grants to study homeopathy.
Over the course of her career, she received numerous awards and honors, including Best Doctors in America (1998) and has served as an editorial board member of respected journals such as the Archives of Environmental Health, Journal of Alternative and Complementary Medicine, and Homeopathy: Journal of the Faculty of Homeopathy, as well as expert reviewer for numerous journals such as PLOS One, American Journal of Medicine, and Journal of the American Geriatrics Society. Dr. Bell has authored 148 research articles, 32 book chapters, and several books.