Gregor Reid BSc (Hons), PhD, MBA, ARM CCM, Dr HS, FCAHS, FRSC
Distinguished Professor Emeritus, Western University
Scientist, Lawson Health Research Institute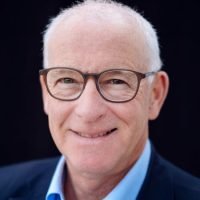 Gregor Reıd is a Fellow of the Royal Society of Canada and Canadian Academy of Health Sciences, and Distinguished Professor Emeritus at Western University.
Born and raised in Scotland, he did his PhD in New Zealand and immigrated to Canada in 1982. His research at Lawson Health Research Institute has focused on the role of beneficial microbes in the health of humans and other life forms. He has produced 32 patents, 579 peer-reviewed publications cited over 45,000 times, has a Google Scholar H index of 113 and has given over 650 talks in 54 countries. In 2001, he chaired the UN/WHO Expert Panel that defined the term probiotic. In 2004, he helped introduce probiotic yoghurt to East Africa as a means for women to create microenterprises that by 2019 reached 260,000 adults and children.
He has received an Honorary Doctorate from Orebro University, Sweden, Distinguished Alumni award from Massey University, New Zealand, a Canadian Society for Microbiologists Career Award and Western University's highest accolade of Distinguished Professor. He is Chief Scientific Officer for Seed, a Californian start-up.
Married for 33 years and with twin daughters, he recently began writing crime novels under the pseudonym John G. Lesley. The first of five novels reached #2 in Amazon's Hot New Releases in Medical Thrillers.