Dr. Rogers Prize 2015 Award Gala Dinner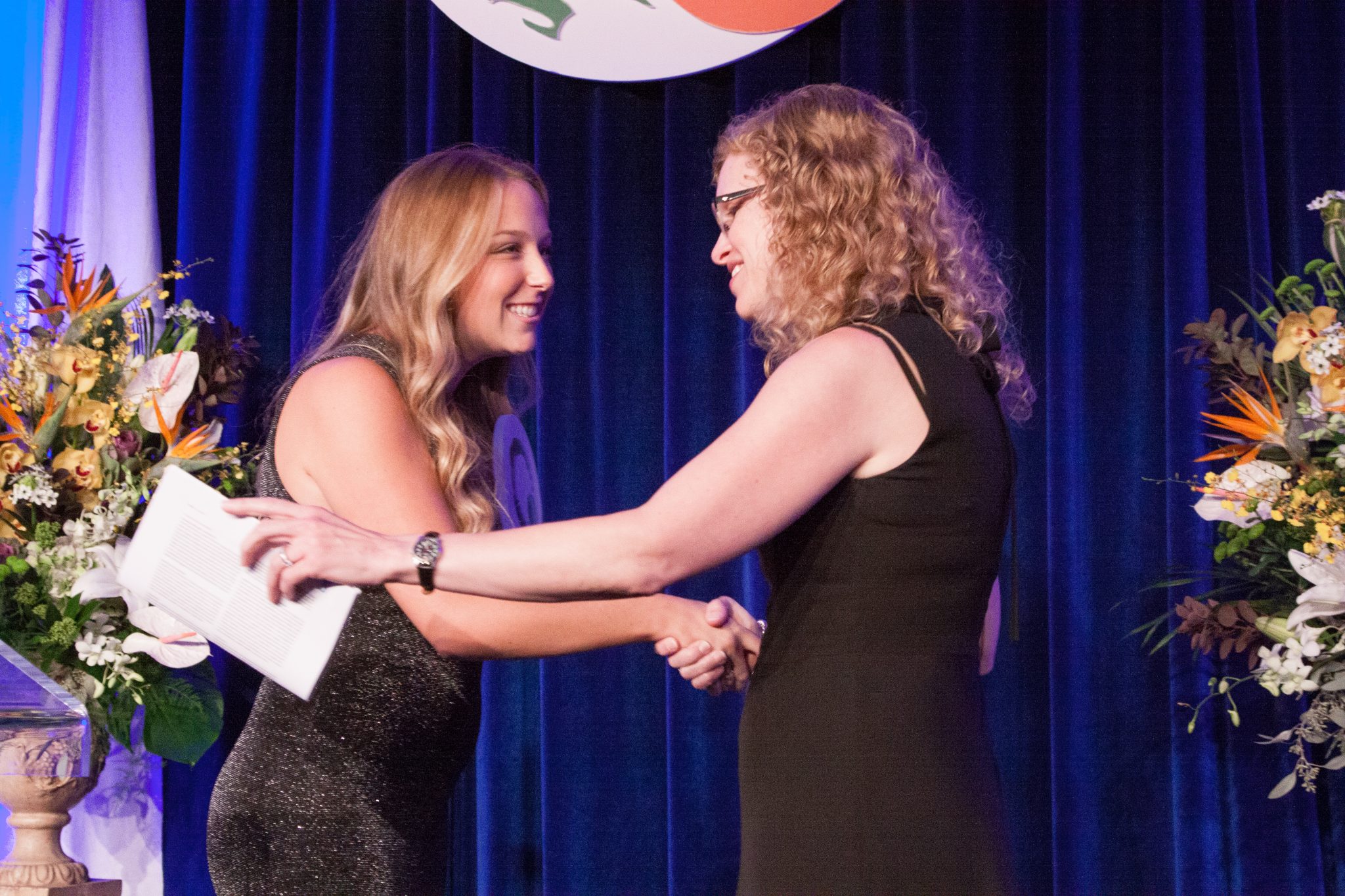 The 2015 Dr. Rogers Prize Award Gala Dinner took place on September 25, 2015 at the Fairmont Waterfront Vancouver. To great applause, Dr. Heather Boon of the University of Toronto was announced as winner of the 2015 Dr. Rogers Prize. Dr. Boon's 25 year career was sparked by a recognition of the large number of Canadians using health "alternatives" and how little research existed.  She was a driving force behind the establishment of the IN-CAM network and the International Society for Complementary Medicine Research. She is a leader of the highest integrity and a champion of collaboration across disciplines. Learn more about Dr. Heather Boon.
The award announcement was preceded by a keynote address by Dr. Jeffrey Bland who spoke about his journey to Functional Medicine, a medical approach that focuses on the personalized prevention and treatment of chronic diseases. Over the past 35 years Dr. Bland has taught more than 100,000 health care practitioners about Functional Medicine. He has been a University biochemistry professor, a research Director at the Linus Pauling Institute of Science and Medicine, the co-founder of the Institute for Functional Medicine in 1991, and the founder/President of the Personalized Lifestyle Medicine Institute. He has authored more than 100 scientific publications and 11 books for the health professional and health consumer.
The $250,000 Dr. Rogers Prize highlights the important contributions of Complementary and Alternative Medicine (CAM) to healthcare by rewarding pioneers who have made significant contributions to the field. It is awarded biennially at an Award Gala Dinner in Vancouver, BC. Past keynote speakers have included  Dr. Jeffrey Bland, author of The Disease Delusion; Dr. Irving Kirsch, author of The Emperor's New Drugs; and Dr. Wayne Jonas, former CEO and President of the Samueli Institute.
To be kept informed of upcoming Dr. Rogers Prize events, please join our mailing list.