Video: Groundbreaker Award Winner, Dr. Joseph Wong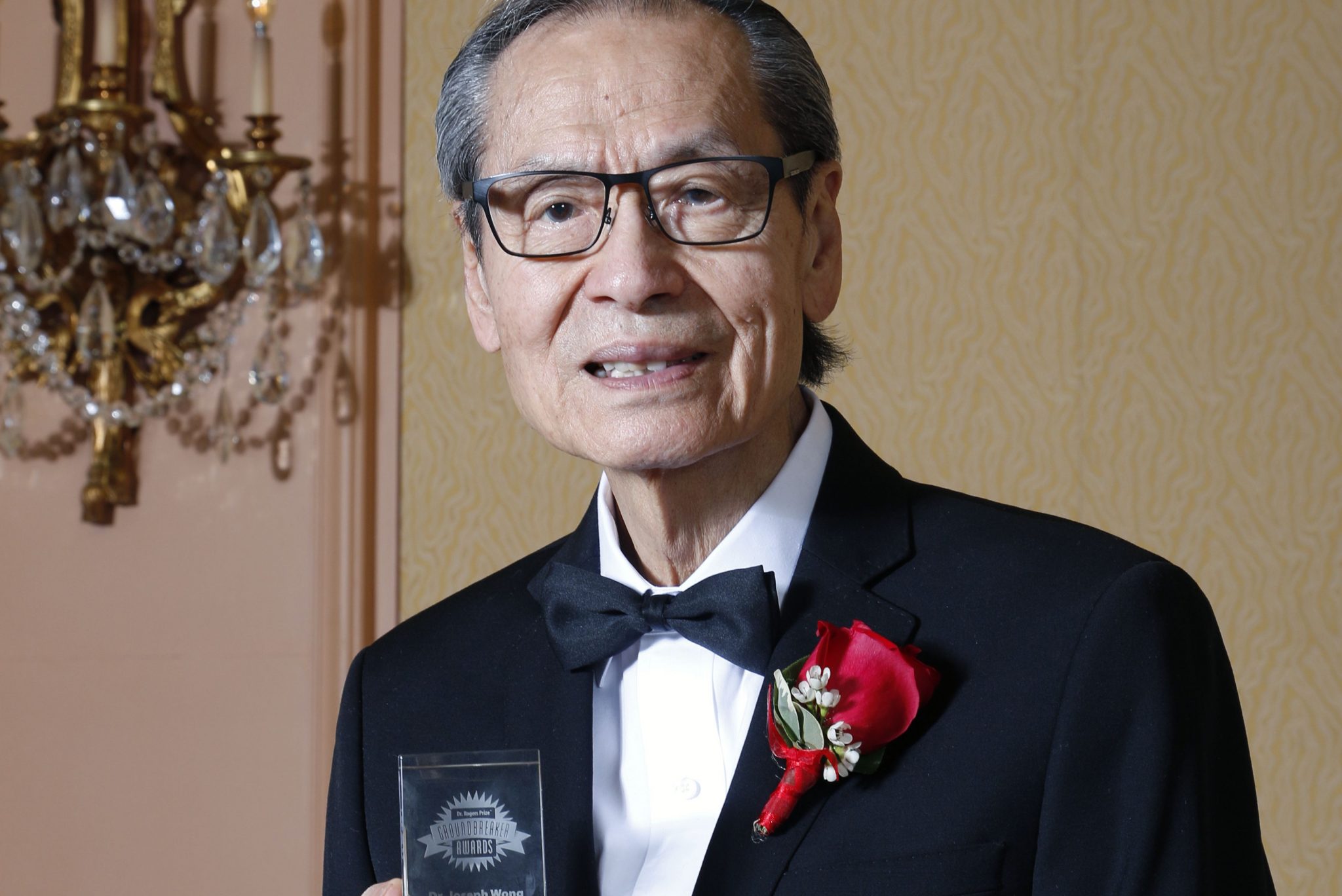 Dr. Joseph Wong (Toronto Pain & Stress Clinic, Toronto, ON) was one of five recipients of the Dr. Rogers Prize Groundbreaker Award for his contributions to CAM and Canadian healthcare in 2017. Dr. Wong was Medical Director of the Toronto Pain and Stress Clinic and a founder of the Acupuncture Foundation of Canada in 1974. He specialized in physical medicine, rehabilitation, and pain medicine for more than 50 years. Trained in both Western and Traditional Chinese Medicine, he developed a new model of acupuncture grounded in anatomy, physiology, and acupuncture. This new treatment approach, known as neuro-anatomical acupuncture, has been taught to thousands of students. He has been called the "father of acupuncture in Canada." Sadly, Dr. Wong passed away in November 2017. Learn more about his work in the video below.
Bio
Dr. Joseph Wong received his M.D. in China and Canada followed by his medical specialty training in Canada in Physical Medicine and Rehabilitation. He practiced as a medical specialist in rehabilitation for 50 years. He participated in the founding of the Acupuncture Foundation of Canada in 1974 when their teachings were based on TCM acupuncture. Dr. Wong felt that these teachings should be joined with ultra-modern scientific medicine. He developed a new direction in acupuncture, based on anatomy and physiology, known as neuro-anatomical acupuncture. This new direction became the basis of the curriculum for the Acupuncture Foundation of Canada Institute where he was Chief Instructor from 1975-2001, and where they still continue to follow his guidelines. Dr. Wong lectured on neuro-anatomical acupuncture in Canada and around the world. He hlong promoted the fusion of Eastern and Western medicine with the intention of integrating them into the mainstream, and emphasizes that doctors should utilize the best from both disciplines to perfect an empirical medical approach. He incorporated acupuncture into his medical practice and into rehabilitation programs in major hospitals in Toronto and Sudbury, Ontario. He was the author of multiple publications on acupuncture, including six books.