Dr. Hal Gunn and Dr. Badri Rickhi share the 2009 Dr. Rogers Prize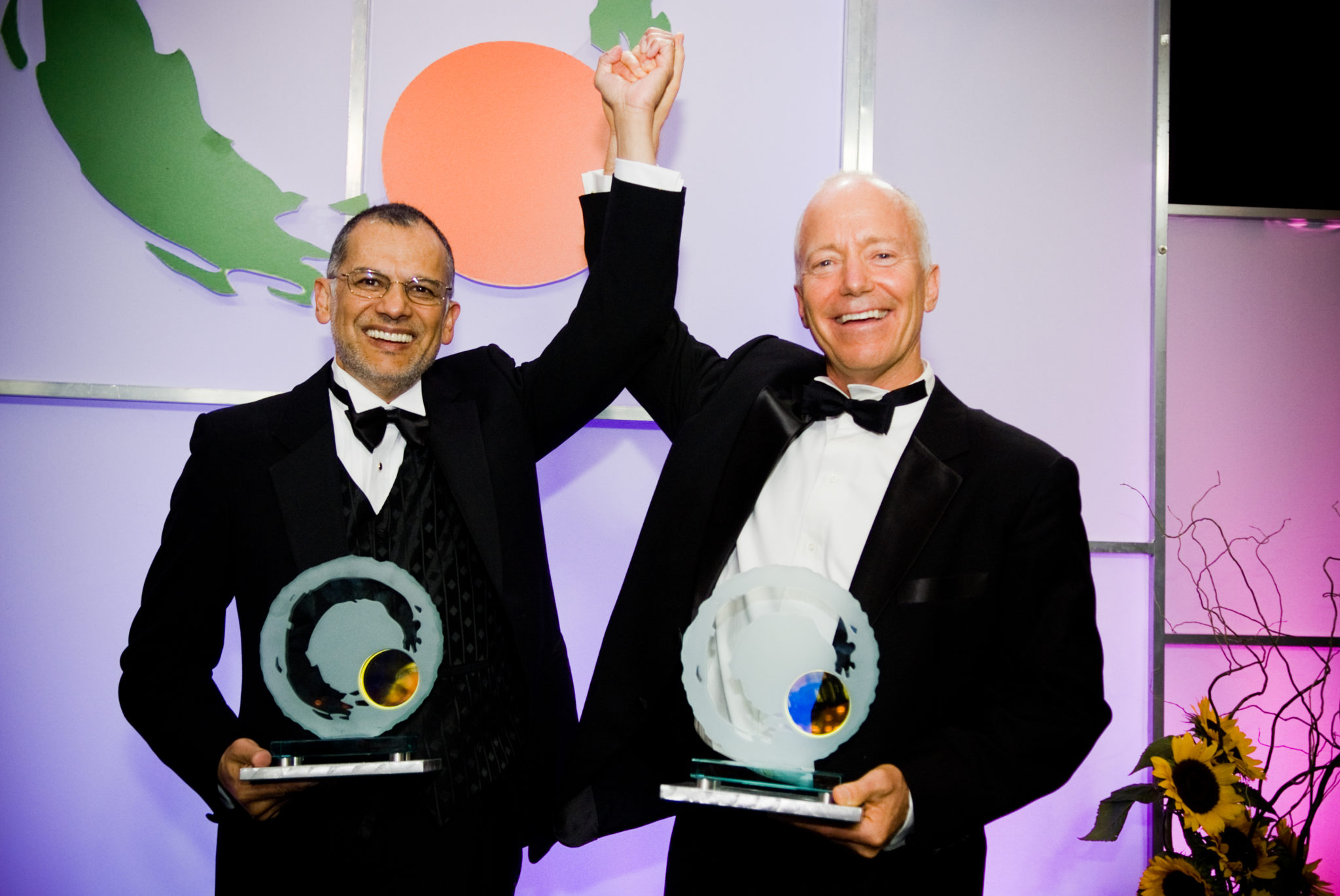 $250,000 Dr. Rogers Prize Recognizes Two "Agents of Change"
Dr. Hal Gunn of Vancouver and Dr. Badri (Bud) Rickhi of Calgary were awarded the 2009 Dr. Rogers Prize at a gala award dinner tonight in downtown Vancouver.
Dr. Gunn of Vancouver, a one time student of Dr. Rogers, took the fledgling Centre for Integrated Therapy, created by Dr. Rogers and evolved it into today's InspireHealth, looking after hundreds of cancer patients per year. The InspireHealth approach is a model for integrated cancer care focused not solely on the cancer, but on treating the whole person.
Dr. Rickhi was described as throwing away a promising psychiatric career in the late 1980's when he trained in Traditional Chinese Medicine, Ayurvedic, Japanese and Tibetan medicine. He established the Research Centre for Alternative Medicine, now the Canadian Institute for Natural and Integrative Medicine (CINIM), and played a key role in establishing the Integrative Health Institute at Mount Royal College. Dr. Rickhi has been very successful in alleviating depression with his integrative approach and most recently has focused on teen depression.
Pictured at top: 2009 Dr. Rogers Prize winners Dr. Badri Rickhi (left) and Dr. Hal Gunn (right)