Video: Groundbreaker Award Winner, Dr. Stephen Sagar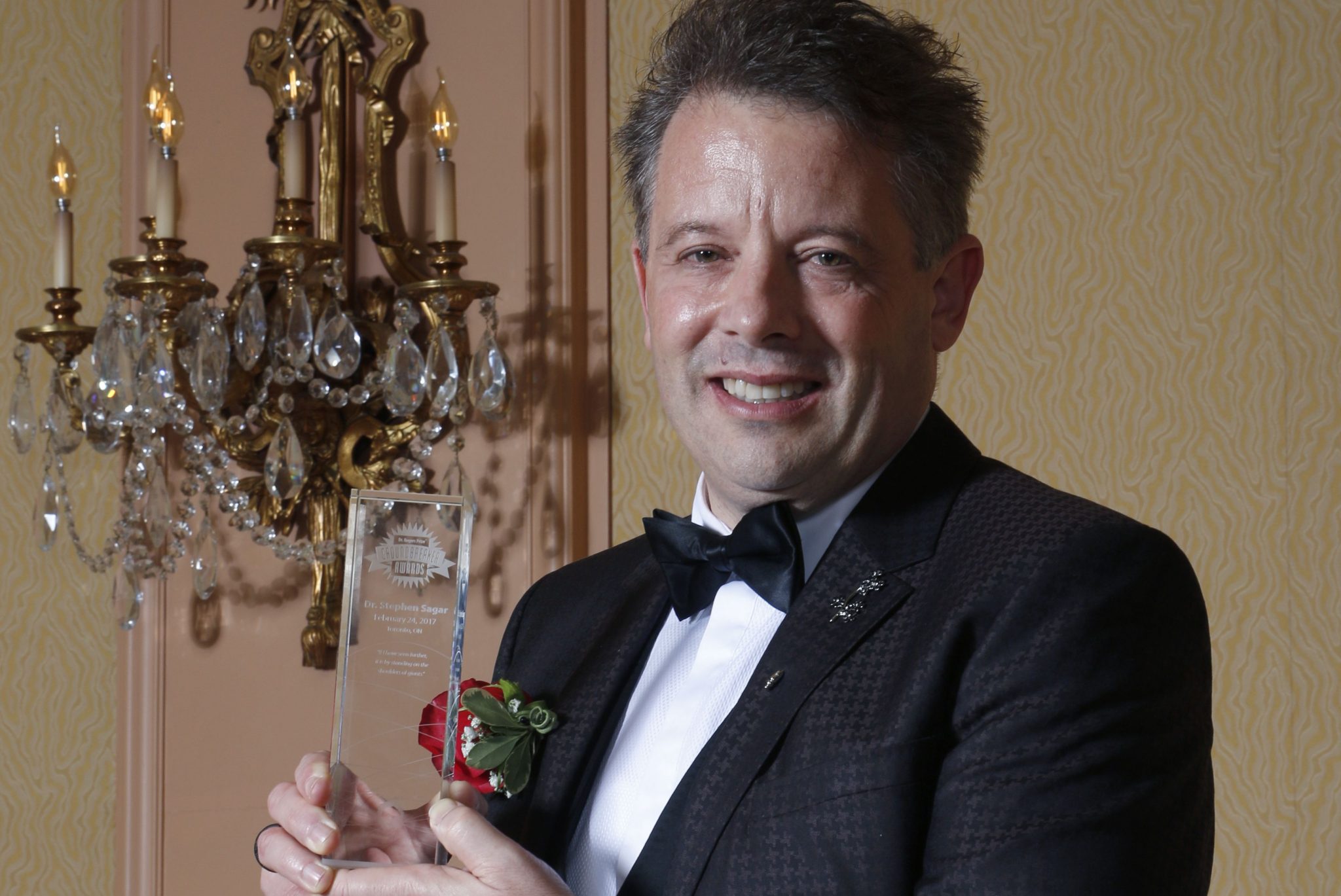 Dr. Stephen Sagar (McMaster University, Hamilton, ON) was one of five recipients of the Dr. Rogers Prize Groundbreaker Awards for his contributions to CAM and Canadian healthcare in 2017. Dr. Sagar is Professor of Oncology and Medicine at McMaster University in Hamilton, Ontario, and a radiation oncologist at the Juravinksi Cancer Centre. His career has focused on integrating evidence-based complementary therapies into his clinical practice, and on teaching other clinicians to do the same. For nearly two decades he has worked with professional organizations to define scopes of practice, effectiveness, and regulatory standards for complementary therapies. Dr. Sagar helped establish the new discipline of integrative oncology and is a leader in the use of mind-body medicine and supportive care in the treatment of cancer patients. Learn more about his work in the video below.
Bio
Dr. Stephen Sagar trained in the United Kingdom and is a Full Professor in the Departments of Oncology and Medicine at McMaster University, Canada. His specialty is radiation oncology and his medical practice is as a consultant and staff member of the Juravinski Cancer Centre. His research and education interests are in integrative oncology, mind-body medicine, and holistic models of healthcare, patient experience, psycho-oncology and psycho-education. He has published over 100 manuscripts and book chapters on research and education in complementary therapies and supportive care, particularly applied to cancer patients. His first book, "Restored Harmony", was a seminal publication that introduced cancer patients to the principles of Chinese Medicine, and its integration into a Western, scientific medical system. In addition, he developed and taught many courses for patients negotiating the cancer system, as well as pre- and post-graduate courses on integrative oncology for physicians, nurses, and social workers. He is Past President of the Society of Integrative Oncology and a member of the International Psychooncology Society. He is an ardent keep fit fanatic and foodie. His hobbies include reading novels, exploration of psychotherapy, analysis of art, painting, writing poetry, and watching art movies and ballet.
The Groundbreaker Awards
In celebration of the 10th anniversary of the Dr. Rogers Prize in 2017, the Groundbreaker Awards honoured those individuals whose personal conviction to pursue practices above and beyond the medical status quo prepared the way for future leaders, evocative of Sir Isaac Newton's famous quote – "If I have seen further, it is by standing on the shoulders of giants."  The Groundbreaker Awards were presented at a gala award dinner held in Toronto in February, 2017.